Free Church Management Software - where to find "try before you buy" and free evaluations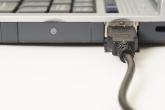 Comprehensive list and independent reviews of free church management software.
Here's where to find easy-to-manage and use softwares, free demos and trials.
ACS
ACS software manages many aspects of your church administration - from contribution records and membership tracking, to financial analysis, fund accounting, growth planning and web sites. With the addition of web-based solutions you are able to access and make use of your data wherever you are, provided you have internet access. Free showcase CD.
Book Master
Book Master - complete library package for general libraries, church or office. BookMaster Light is ideal for running a small library. Free trial
CGS<
CGS - helps you to manage membership, visitors, individual ministries, and finances . Taking a rather different approach, CGS says that "Every pastor and church leader is given the privilege of investing their time in people, finances and ministries. When they are managed properly, then an increase can be expected in these areas". Their system includes welcome cards, attendance and donation modules, discipleship and spiritual milestones, managing classes and events ministry.
Pricing is dependent on size and is designed to make CGS affordable for smaller churches. Free demo available.
Church Helpmate
Church Helpmate - church management software system with a unique balance of power and ease-of-use! Freefor evaluation.
Church Records
Church Records 2.0 is for Churches to keep track of their members and their tithes. You can also print out a report for each person since all contributions to a church is tax deductible. So that they can report it on their taxes. This application is free, demo download available.
ChurchTrax
ChurchTrax - an is easy to use. It manages information about: households, individuals within households, organizations (vendors, other churches, etc.), contacts within organizations, group participation, attendance, contribution income, non-contribution income, and non-monetary donations (securities, hard assets, etc.). Free download
Diakonia
Diakonia - Church Management Software. An innovative solution that allows churches and nonprofit organizations to manage their membership and donation records with ease. Free demo available.
Greentree
Greentree offer a comprehensive church office suite. A data management system for the office, giving management with useful reports for church staff, leaders, teachers, and committees.Free 120-day trial.
Membership Edge
Membership Edge - church membership software. MembershipEdge is an affordable, web-based subscription service. Manage individuals, families, mailings, attendance, groups and teams, contributions, pledges, schedule events, send email, photo directory and more. (No Accounting or Payroll). Work at the office, at home, where ever you have access to the web. 30 day free trial
Seekerworks
Seekerworks - ministry management software. Free trial.
StarSoft Technologies
StarSoft Technologies - ChurchWorks - a versatile Church Management software. With ChurchWorks enter information about all your attenders, members, missionaries, other churches and pastors, media contacts, etc. That information can be used to help meet the needs of people and to disperse information.
Track letters and emails sent, money received, simplify ear end giving statements, family relationships, attendance, print name tags and directories, track pledges and more. Free demo available
How to Evaluate Your Trial Software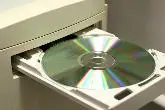 Free trials can enable you to try software without worrying that you have made the wrong choice.
If you decide to try before you buy, or take someone up on their 30 day money back guarantee, do make sure that you make a note of the final date that you can claim your cash back.
One of the easy ways that companies get round this is by offering a long time period, sometimes up to 90 days, for you to claim your money back - hoping that you'll forget. Why not make a note in your diary at least a week before it's due to expire, so that you have plenty of time to evaluate and discuss with colleagues.
Recommended Resources
Free Stuff - where to find free clipart, downloads, images and other useful resources