Church Database Software Solutions - keep track of contact information, attendance and membership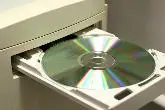 Using a computer database can help you manage contacts and information at your fingertips.
Independent free reviews of church database software management
Find solutions for your own situation
By The Book
By The Book produces "Roll Call", offering database management for churches.


Church Community Builder
Church Community Builder - also known as CCB, is appropriate for mega churches (over 10,000 in weekly attendance) as well as new church plants and small churches.
It's a web-based system which can help to save you time for your church administration team by bringing together into one church management software system your event calendar, scheduling and membership software,record keeping and, of course, your web site.
Marshall Software
Marshall Software offers the Parishioner Database, perfect for Church of England churches. Build records and create reports from your membership data. Use the power of a relational database, track census and sacramental data, also contributions and pledges. Parishioner Database allows for viewing of individual member and family group data on a single screen, as well as offering detailed review of member contributions and creation of reports.
QuickVerse - Membership Plus
QuickVerse - Membership Plus Database program that is designed to assist you in managing member information, organizing, and growing your organization. Track contributions, pledges, attendance, manage your finances effectively, print reports and access member information
Youth Track
Youth Track - the first database software to be created specifically for youth ministry. Enables you to track student info, trip info, mailmerge, outreach, resource info and is designed to become an indispensable part of your ministry. Keep in contact with your young people so that fewer of them "slip through" the system.
Recommended Resources
Christian Web Site Design and Web Hosting - cost effective solutions for your online presence on the internet and popular search engines