Choosing Church Records Software - help your office run smoothly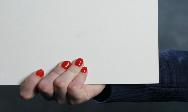 As your church grows, keeping manual or handwritten records of members, contact information, phone numbers becomes almost impossible and certainly unwieldly.
As most database or record solutions are not compatible, you'll need to choose a software solution that will grow in the ways that your church is likely to need.
Do ask the church leaders, group leaders and other involved staff what would help them and what reports and information they require.
Here's our reviews of the range of possible solutions
ACS
ACS manages every aspect of your church administration - contribution records, membership tracking, tithe & contribution tracking, attendance tracking, church accounting, financial analysis, fund accounting, growth planning and web site.
Acolyte
Acolyte Software maintains church records of Parishioners and family members; ministries and parish organizations; recording of weekly and special collections; multiple funds and pledges; baptisms, confirmation, death, first eucharist & marriages; stipends, and attendance of both parishioners and visitors; schedules for meeting rooms and other facilities.
Church Records
Church Records 2.0 is for Churches to keep track of their members and their tithes. You can also print out a report for each person since all contributions to a church is tax deductible. So that they can report it on their taxes. This application is free, demo download available.
Diakonia
Diakonia is a Faithful Steward Church Management Software. An innovative solution that allows churches and non-profit organizations to manage their membership, tithing and donation records with ease.
Logos
Logos have developed the LifeWay Church Management System. Logos Management Software is a recommended office software provider for LifeWay Christian Resources of Nashville, Tennessee, the publishing and distribution arm of the Southern Baptist Convention. Logos offers a flexible office management system, confidential contribution records, and small groups and attendance tracking
Tips
Tips for the church secretary from an experienced administrator
White Mountain Software
White Mountain Software offers ChurchWatch to enable tracking of membership and creation of simple directories, or for full blown color photo directories, contribution management, tax receipting, and facility and event planning. Download a demo.
Whilst card index systems and rollodexes are fine for small churches, more sophisticated solutions are appropriate for large and mega churches.