Church Membership Software solutions to help you keep track of your members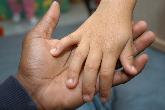 As your church grows, it's no longer possible to manually or visually keep an eye on who's present on Sunday mornings and at mid-week small groups.
Keeping some sort of personal communication with both members and church attenders is one of the important factors in continuing to grow your church.
Here's our suggestions and reviews of popular software tools for managing your membership - some are designed for churches, whilst others are used in a far wider sense:
A Weber
A Weber enables you to keep in touch with your members by email. You can manage multiple auto responders for different programs. With a confirmed opt-in this is not only spam free but meets the requirements of the data protection act. A Weber's system makes it easy to send broadcast emails out to a selection of your members at the touch of a button.
By The Book
By The Book produces Roll Call, and is essentially a database that can be used as a management tool for churches.
Church Community Builder
Church Community Builder - CCB - is currently serving churches who run 10,000 in weekly attendance as well as brand new church plants. This enterprise-level, integrated web based church management database system saves time and money for your church by bringing together into one church management software system your event calendar, scheduling and resourcing capabilities, church membership software, church management software and record keeping (for all departments of your church ... in one place), your public web site upkeep, etc.
Church Helpmate
Church Helpmate Helps you manage: Households, Individuals, Group Membership, Contributions, Pledges, Meetings/Attendance, Visitations, Reminders, Church Health and Statistics. An innovative church management software system with a unique balance of power and ease-of-use. Free for evaluation.
Greentree
Greentree which is a complete church office suite. Offers a data management system for the office with great reports for church staff, teachers, and committees. Easy to learn and to use.
Marshall Software
Marshall Software - church management software system, Parishioner Database, records and reports membership data. It incorporates ease of use with the power of a relational database. Keeps track of census and sacramental data, contributions, pledges and much more. Parishioner Database allows for viewing of individual member and family group data in a single screen, detailed review of member contributions and creation of reports
Member Clicks
Member Clicks An all-in-one web solution for organizations.

Membership management
Custom-designed website
Secure members-only section
Online forms and registrations
Payment processing
The forms module creates unlimited forms to collect information and payments.
People Driven Software
People Driven Software People Driven Software is an innovative, powerful, and easy-to-use church management software package designed to assist church administration in effectively managing the process of People becoming fully engaged disciples of Christ.
People Driven Software is tightly integrated with Word, Excel, and Outlook to achieve powerful output of data in reports, letters, labels, envelopes, name tags, lists, charts, personalized mass emails and html files. Free demo.
SeekerWorks
SeekerWorks Ministry management software - automated follow-ups, track your members and attendees, track contributions and pledges, manage members and visitors, support your volunteers and establish calendars. Free software trial.
Vision Gate Portal
Vision Gate Portal Designed as a membership software solution, VisionGate gives you everything you need to build, manage, and grow your very own online membership-based, subscription web site.
Recommended Resources
Church Software -solutions for administrators and finance managers . Quick Verse for locating bible verses when preparing to preach sermons.
Church Web Site Building - simple solutions to enable your church to have a swift online presence.