Read our Church Management Software reviews - make an informed choice for your office

There's a wide variety of solutions available, from simple accounting packages, to comprehensive solutions that manage every area of the church.
Before purchase, it may be helpful to evaluate your chosen software by means of a free trial, or certainly by meeting with all the interested parties to see what your current and future needs will be.
Read our reviews of church management software and choose the right solution for your needs:
ACS
ACS manages every aspect of your church administration - contribution records, membership tracking, tithe and contribution tracking, attendance tracking, church accounting, financial analysis, fund accounting, growth planning and web site
Acolyte CMS
Acolyte CMS A complete management system to keep track of parishioners and family members, ministries and parish organizations, wekly and special collections, multiple funds and pledges, baptisms, confirmation, death, first eucharist, marriage, mass/liturgy schedules, stipends, and attendance of both parishioners and visitors, schedules for meeting rooms and other parish facilities
CCIS Church Management Software
CCIS Church Management Software has been providing membership, contributions, attendance,accounting and payroll management solutions since 1981 and is currently serving over 8,000 churches across the United States, UK and Africa. The membership program allows you to view members' activities, contributions and pledges without having to open a different module. AccountAbility is a true fund accounting program designed especially for churches to meet all accounting needs.
CGS
CGS - helps you to manage membership, visitors, individual ministries, and finances. Taking a rather different approach, CGS says that "Every pastor and church leader is given the privilege of investing their time in people, finances and ministries. When they are managed properly, then an increase can be expected in these areas". Their system
Worship - Welcome Cards, Attendance, Donation Modules
Fellowship - People Information, Attendance, Ministry Modules
Discipleship - Spiritual Milestones, Classes and Events
Ministry - Ministry Modules
Missions - Events Modules
Pricing is dependent on size and is designed to make CGS affordable for smaller churches.
Church Community Builder
Church Community Builder - CCB - is currently serving churches who run 10,000 in weekly attendance as well as brand new church plants. This enterprise-level, integrated web based church management database system saves time and money for your church by bringing together into one church management software system your event calendar, scheduling and resourcing capabilities, church membership software, church management software and record keeping (for all departments of your church ... in one place), your public web site upkeep, etc.
Church Helpmate
Church Helpmate helps you manage Households, Individuals, Group Membership, Contributions, Pledges, Meetings/Attendance, Visitations, Reminders, Church Health and Statistics. An innovative church management software system with a unique balance of power and ease-of-use. Free for evaluation.
ChurchPro
ChurchPro© is a robust suite of accounting and management software designed to help you manage over 40 areas of ministry. ChurchPro has intense outreach and visitor tracking modules. Its accounting module is designed specifically for churches. You can track all your expenses in a variety of funds, print checks, develop financial reports and more. The Rapid Offering Recorder™ is one of three options for recording contributions. ChurchPro calculates and prints payroll checks using the easiest payroll package ever developed for churches, Rapid Payroll™.
Church Soft
Church Soft Manage financial contributions, payroll and accounting with ease. Assist 4.0 For Windows will track your membership, attendance, contributions, fund accounting, payroll, events, facilities, businessmeeting minutes, counseling notes, assets, appointments, prospects, visitors, and more.
Church Watch
Church Watch produced by White Mountain software. Whether you are just looking for software to track membership and create simple directories, or for full-blown color photo directories, contribution management, tax receipting, and facility and event planning, ChurchWatch is suitable for churches large and small. Ease-of-use is their main focus. Over 30 denominations in eight countries use their products confidently each day. ChurchWatch is used primarily in the United States and Canada but is equally suited for use around the world. Free demo available.
Church Windows
Church Windows Church Windows is a suite of programs available as individual modules or as an integrated package. Modules include Membership (which includes attendance and visit functions), Contribution, Financial, and Payroll. These modules are available in single - user or networking versions
CMS
CMS Software modules to help you to manage membership, contribution, attendance, outreach, ledger and payables and payroll
CMTS
CMTS - The program consists of five fully integrated modules: Members / Visitors / Others, Donations,Fund Accounting / Check Writing, Attendance, Visitation / Event Tracking
Logos
Logos - Developers of LifeWay Church Management Systems Logos Management Software is the only recommended church office software provider for LifeWay Christian Resources of Nashville, Tennessee, the publishing and distribution arm of the Southern Baptist Convention. After a two-year in-depth search of Church Management and Accounting software providers, LifeWay selected Logos.
Nativity
Nativity - a comparative newcomer to the scene, this offers a very comprehensive service and a very easy to browse website, explaining the differing modules. Produced by Faith Partnership Technologies, the aim is to cover every aspect of your church, from creation of the website, through to signing children in and out safely. Using software that is inspired by Web 2.0, it's possible for church members to update their own details, create their own pages and add content through the scrapbook module. You can register for a 60 day trial of this software, to see if it suits your own situation.
ParishSOFT
ParishSOFT A software solution that brings all of your ministries together and Internet integration tools that connect your church office to your parishioners, to the diocese, and to the world. Our church management software is designed exclusively for parishes, dioceses and ministries to foster collaboration, improve communication, and save time and money with the goal of more time for ministry.
Power Church
Power Church Designed for easy church management.
Membership - record useful information about the people in your congregation, so that you can serve them even better.
Accounting - keep your church finances in order with an accounting system that is specifically designed for church use.
Contributions - use the contributions system to record donations and track pledges or faith promises.
Record Keeping - from your education library to equipment inventory, keep your records up-to-date.
Revelations
Revelations A complete Church Management software package designed to enhance communication, build fellowship, manage finances, and automate office tasks in your church. Equipped with a superior database engine.
Servant Keeper
Servant Keeper Servant PC Resources - Servant Keeper - is easy, powerful, affordable, compatible, searchable, automated, yet absolutely simple to use. It efficiently handles membership, attendance, labels, groups, graphs, contributions, pledges, and administration details; and links to Quicken/QuickBooks for complete accounting. Servant Keeper was designed with input from experts in Church ministry...our customers.
Shelby
Shelby - monitors attendance, contributions, membership, calendar, names and addresses. Membership information, but also for information regarding prospects, attendance, family life centers, and other information concerning their congregations. Flexibility with user- defined fields and dated comments assure churches of tracking individual congregational needs and denominational concern.
Choosing the Right Software Solution for your Church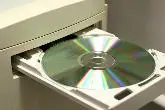 If you are part of a denomination or family of churches - ask other leaders and administrators what they are using.
You may be surprised to find that they are still using labour-intensive methods such as Excel spreadsheets to manage rotas and finances.  Alternatively, they may have found the perfect software with great helpdesk backup that they can recommend to you.
Do consider your needs as you grow - can you add modules, is there a massive price increase if you increase above your current level of membership ?
Ask about support and back up - some great software systems can be let down if there's a long wait to speak to someone on a helpdesk or when the user manual may as well be written in Chinese .
Try it for free before you buy - or buy with a money back guarantee.  With limited budgets, this can be a good security in case you realise that you have made the wrong choice.
Recommended Resources
Free demos download 30 and 90 day trials before you buy