Church Computer Software Solutions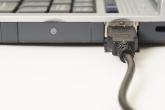 Whatever size of church you are, there are some simple solutions that can help ease your daily workload.
Whether it's getting rid of all those spam emails with a quality anti-spam system or keeping tabs on your growing list of names and addresses.
Here's a few of our suggestions for solving some of the more popular requirements
Advanced Data Solutions
Advanced Data Solutions - a comprehensive church management system that covers three major functions:
Management of member information
Church finances
Personnel, including volunteers.
Church Office Helper fulfills the needs of your church to track members, their pledges, sunday offering, church finances, committees, sermons, church history, music, gift/talent/need survey and many more applications.


Church Office Management
Church Office Management
- Church parish software which can help you to keep track of names and addresses, member involvement, attendance, special dates, interests, gifts and talents. Designed to be compatible with Church of England churches.
Greentree
Greentreeis a full office suite offering a data management system for the office with great reports for church staff, teachers, and committees. Free 120-day trial.
Seeker Works
Seeker Works
- track contributions, donations and pledges, view/print giving statements, analyze financial charts, manage members, regulars, visitors, inactive names by household with pictures. Organize volunteers, small groups, spiritual gifts, prayer requests, campaign teams. Create distribution lists, electronic messages, create email. Try free for 30 days.
White Mountain Software
White Mountain Software
- ChurchWatch - track membership and create simple directories, or for creating color photo directories, contribution management, tax receipting, and facility and event planning. Downloadable demo.
Discover how to create and manage a highly successful church office using proven spiritual and church administration techniques
Recommended Resources
Tips, Techniques and Secrets for the Church Secretary or Administrator