Choose Church Attendance Tracking Software to manage your membership and track growth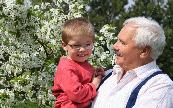 Effective church growth can be improved by keeping track of individuals attending your church - both on Sundays and in mid-week small groups.
A good attendance tracking system will also have standard letters and forms to send as well as good statistics reports.
Here's a range of options that can provide suitable solutions
CCIS
CCIS is a comprehensive software & information system combining membership, contributions, accounting, payroll and attendance tracking. The membership program allows you to view each members' activities, contributions and pledges.
Church Community Builder
Church Community Builder is known as CCB, is currently serving churches who run 10,000 in weekly attendance as well as brand new church plants.
The enterprise-level, integrated web based church management database system can save your church administrator time (and your church money) by bringing everything together in one church management software system.
This includes your event calendar, scheduling and resourcing capabilities, church membership software, management and record keeping (for the youth group, womens group, childrens work - all in one location) and your online web site up-keep.
Church Works
Church Works is a versatile church management software.
Use ChurchWorks to enter information about your attenders, members, missionaries, local area and related churches and pastors, media contacts. You can also enter information about visitors, staff, volunteers, vendors, para-church organizations and missionaries in to the Churchworks database.
Keep track letters and emails sent, as well as monitoring attendance, groups and committees.
ChurchWorks can also produce and simplify year-end giving statements, track pledges and contributions received, in-kind gifts and special events. Free demo available.
CMS
CMS Software modules to help you to manage membership, contribution, detailed records of attendance, outreach, ledger & payables & payroll
Daymark Software
Daymark Software
is no longer available
Logos
Logos - the Logos Management Software is a system simply to track visitor information , contribution records, and attendance
Martureo
Martureo offers ChurchTrax which can you can download, install and use for free.
It manages information about households and the individuals within those households, organizations (such as suppliers, other local churches), contacts, group participation and attendance.
Track contribution income, non-contribution income, and non-monetary donations (for example, securities, hard assets, etc.). It is able to export bank data to QuickBooks or Quicken , and can export all data to Excel. Free download.
Membership Edge
Membership Edge is run through a web-based subscription, can enable you to oversee individuals, families, mailings and attendance. Keep track of groups and teams, contributions, pledges, schedule events, send emails and create your own church photo directory.
Servant Keeper
Servant Keeper
is designed to be simple to use and to handle your requirements for membership and attendance.  labels, groups, graphs, contributions, pledges, and administration details; and links to Quicken/QuickBooks for complete accounting. Servant Keeper was designed with input from experts in Church ministry to ensure that it meets requirements.
Choosing the Right Solution for your Church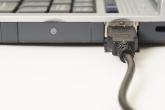 There's a wide range of software solutions available - inevitably you'll need to look at your budget and the requirements of the church as a whole.
Whilst there are solutions that can just monitor attendance, there are also software packages that link in with the financial reporting, membership and scheduling - perfect for large, growing churches.