Church Financial Software Solutions - Manage your accounts and simply your finances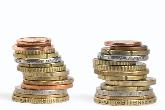 Small churches may start off managing their money with an excel spreadsheet and bank statement.
As you grow, you need more stuff to be automated.
ACS Church Accounting Software
ACS Church Accounting Software manages all aspects of your church administration - from contribution records, membership, tracking of attendance, membership, tithes and regular contributions.  Also handles your accounts, including financial analysis, fund accounting, growth planning.  Also offers web site management.


Icon
Icon
is a web-based software that includes membership tracking, fund accounting and a parishioner module.
A better solution for church management and communications. Revelations is a Windows-based system that is used by thousands of churches. Powerful enough for large churches, yet affordable by smaller churches.


Logos Management Software
Logos Management Software
is a Windows-based church and donor management software that includes a fund accounting system, recommended by the Southern Baptist association.
For non-financial administrators, check out the bookkeeping software solutions that offer easier to use, less sophisticated systems.