Innovative Church Planning Software Solutions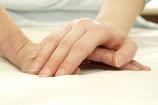 From the requirements of start up church with simple budget planning software, to sophisticated scheduling software for managing volunteer and staff time, software solutions can save time and help efficiently organize your church and help you implement your step by step plan for church growth.
You can also find solutions, such as ServiceBuilder for helping to manage presentations and worship services.
Compare Business Plan Software solutions
Planning for church growth will also require budget and financial planning, as well as prayer! Putting together budgets and plans is a key part of moving forward as a growing church.
Recommended Resources
Find articles or reviews about financial planning software solutions