Easy Church Management Software - for ease and simplicity of use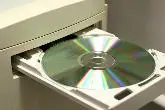 New software can be time-consuming to install and discover, hence finding one that it intuitive and easy-to-use is important for the hard-pushed church office administrator.
Here are three solutions that offer a comprehensive all-in-one solution for your church:
ACS
ACS ACS manages every aspect of your church administration - contribution records, membership tracking, tithe and contribution tracking, attendance tracking, church accounting, financial analysis, fund accounting, growth planning and web site - everything you need in one place.
Power Church
Power Church is designed for easy to use church management. It includes:
Membership - enabling you to record useful information about the members of your church or congregation
Accounting - to enable you to manage and control your church finances and budget with an accounting system specifically designed for churches
Contributions - record and track donations, pledges or faith promises
Record Keeping - from your education library to equipment inventory, keep your records up-to-date
This software has been available since 1984 and is you can now access your data via the internet or even in a pocket version
Servant Keeper
Servant Keeper is an easy, powerful and affordable church management software.
It can efficiently handle membership, attendance, labels, groups, graphs, contributions, pledges, and administration details; and links to Quicken or QuickBooks for a complete accounting package. Servant Keeper is designed by individuals involved in Church ministry.
Recommended Resources
Accounting Software - if you just want a simple solution to manage your accounts and monthly finances
Church Web Site Building - from web-based solutions to economic and budget packages to fully-designed websites